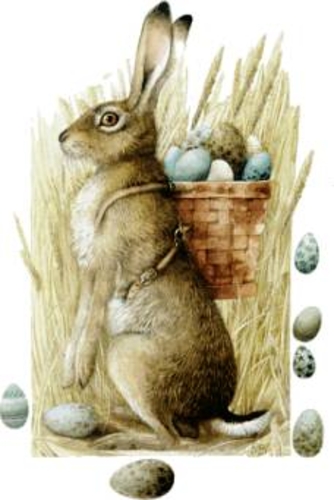 Nimrod married his mother Ester when Moses (Musa) was sent to the devils 4,000 years ago). This meant the end of the Blackman's power to keep them in their boundaries of Europe. This brought them out of the caves putting them on the road to the conquest of Asia, (Black, Brown, Red and Yellow man).
Nimrod killed his father and began sleeping with his mother, Ester, known today as the holiday called Easter.

She had children by her son Nimrod, making Nimrod his own father and son, which was the beginning of the lie that God and son are one And the same. It's true that this made Nimrod, his own father but the father and the son could never be identical. This is also where the lie originated of the "Immaculate Conception" woman giving birth without the agency of man.
Nimrod and his mother were worshipped by the people, and knowing that if they found out that she was bearing her son's children they would not respect her, she lied telling the people that the spirit was visiting her, giving her babies.
The people, being paganish, believed those lies thus establishing a holiday called Easter commemorating her birthday. They used the sign of the rabbit, which is an over-s*xed animal; and eggs representing the first stage of the "embryo" chicken, which is capable of laying eggs without a male, was also used. Read more...
The Origin Easter Part 1